Untethered Jailbreak iOS 6.0, 6.0.1, 6.0.2, 6.1 for iPhone 5, 4S, 4, 3GS and iPad Mini, 4, 3, 2 and iPod Touch 5, 4.
is Almost HERE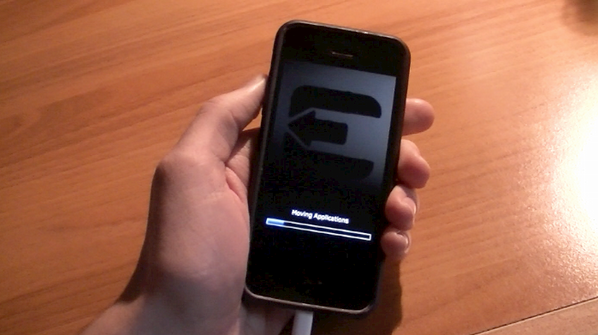 Evaders, an iPhone jailbreak developer team has Released that an untethered jailbreak called Evasion (they call it evasi0n). All iOS devices supported including the new Apple iPhone 5 and iPad Mini. Desktop apps for doing the untethered jailbreak are made and available for download on Windows, Mac and Linux. The only one not making to their list is the 3rd generation Apple TV.
Here is the list of devices supported:
iPhone 5

iPhone 4S

iPhone 4

iPhone 3GS

iPad 4

iPad 3

iPad 2

iPad mini

iPod touch 5

iPod touch 4

Apple TV 2 (except third-generation)
Evaders is promising that their jailbreak tool will easy as pie and anyone and everyone would be able to jailbreak their iPhone or any other iOS devices easily.
Requirements
5 minutes of your time!
A computer, running Windows (XP minimum), Mac OS X (10.5 minimum) or Linux (x86 / x86_64)
An iPhone, iPad or iPod running iOS 6.0 through 6.1 (you may check in Settings / General / About => Version)
A USB cable to connect the device to the computer

Important! Read me!
Backup your iOS device using iTunes or iCloud before using evasi0n. This way you are sure to never lose any data if something wrong happens.
Please disable the lock passcode of your iOS device before using evasi0n. It can cause issues.
Be patient while the jailbreaking process is running, don't start iTunes or Xcode in the meanwhile. The best is to not touch the computer until the end of the jailbreaking process.
If the process gets stuck somewhere, it's safe to restart the program, reboot the device (if necessary by holding down Hold and Home until it shuts down), and rerun the process.
Download Evasi0n Untethered Jailbreak iOS 6.0, 6.0.1, 6.0.2, 6.1
SOURCE